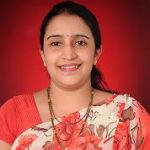 Vijetha Bhat
Assistant Professor
8 years Experience in Canara College.
Academic Area: Information Technology
Qualification
Master of Computer Application

Post Graduation Diploma in Computer Application
Other Experience
Worked as a lecturer at St. Raymonds PU College from the year 2010 to 2011.
Other Activities
Co-convener of IT association 2018-19, 2016-17.
Certificate course on Mining and analysis of bigdata by ALISON (Advanced Learning Interactive System Online) – August 2018.
Certificate course on Introduction to features of html 5 by ALISON – May 2017.
Certificate course on Introduction to python programming by ALISON – April 2017.
Certificate course on understanding Ebola virus and how you can avoid it by ALISON – January 2017 .
Certificate course  on global health initiative, *hepatitis B virus by ALISON – February 2017.
Member of examination committee 2017-18.
Member of EC/CC Committee 2015-16.
Conducted MS Office Classes for our college staffs in the year 2014-2015.
Convener of IT Association 2012-13.
Delivered a power point presentation on "Computer Software and Hardware" dated 01-8-2012 and served as a resource person for 20 participants of certificate course in E-Governance, of our college.
Member of AMUCT and Mangalore University Computer Science Teacher Association.
Vijetha Bhat
is
Assistant Professor

at

Canara College
,
Mangalore

,

Karnataka

,

India
Share this page