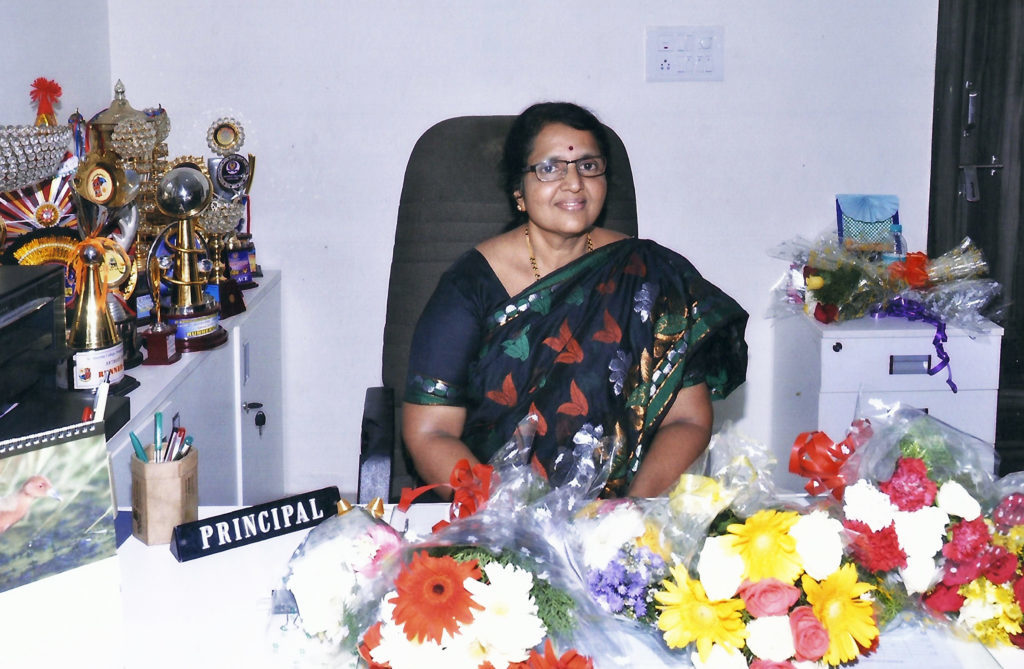 "We cannot always build the future for our youth, but we can certainly build our youth for the future!"
Dear aspirants of higher learning,
Season's greetings to all!
I am pleased to present to you one of the prestigious icons which could be the sine qua non in developing your academic interests – CANARA COLLEGE. Nothing is more sacred than education. We appreciate for your keen interest in our Institute and extend a warm welcome to the world of CANARA which is into the noble task of imparting quality education for righteous life. Canara College offers you a medley of disciplines – Bachelor of Commerce (B. Com), Bachelor of Commerce (B.Com) Professional with Coaching for CA and CS, Bachelor of Science [B. Sc (PCM, PMC, and BZC)], Bachelor of Computer Applications (BCA) and Bachelor of Business Administration (BBA) and a post graduate program in Commerce (M. Com).
"CANARA" synonyms to instilling discipline and is a reflection aiming to groom, nurture and churn out the best in its potential knowledge seeker who are entrusted to our care. We firmly believe in giving our learners strong values along with a set of wings which may carry them far and wide. In other words, our students are equipped to face the challenges of the rapidly changing world.
Today, the role of educational institutes is not only to pursue academic excellence but also to motivate and empower its students to be lifelong learners, critical thinkers, and productive members of an ever-changing global society. "I cannot teach anybody anything, I can only make them think" -Socrates. Open mindedness, a multicultural orientation, independence, a global outlook, multiple intelligence's and abilities are the premium qualities needed today. As a 21st century organization, our Institute desires to set an approach to learning that incorporates inquiry, research, analytical thinking and an ethical approach that becomes a lifetime habit.
The enlightened management, well-qualified mentors and adequate infrastructure that are conducive to learning will help you realize and unleash your potential. Here, you will pursue your intellectual curiosity and acquire the habits of mind which will enhance all experiences you have in life, whatever turn your life might take. I am confident that your ambitions will find their bearing at this temple of learning.
In all our efforts, we seek the Divine Grace to keep us on the path of virtue, courage and wisdom. May thy grace and blessings flow through us to the world around us in all our efforts to make worthy citizens, who can make a positive impact in our society and help to build our nation in these ever changing and challenging times.
We look forward to welcoming you and here's wishing you an unforgettably enriching sojourn with us.
With renewed best wishes and eternal prayers for scaling new heights.
Prof. Dr. K. V. Malini
Principal