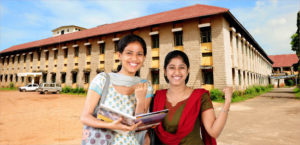 Canara College of Arts, Science, Commerce and Business Management, Mangalore was established in the year 1973 by the Canara High School Association, an organization which has been efficiently managing a number of educational institutions in Mangalore since 1891.
The decision to start Canara College was in response to the increasing demand for collegiate education from the Old Boys and well- wishers of the Canara High School Association, and a general need to have an institution of higher education which could impart the best type of academic instruction in Mangalore. The encouraging support of the philanthropic public of Mangalore soon resulted in the establishment of Canara College.
The foundation stone of the College building was laid on 12th July 1972 by Dr. A.P. Pai, Senior Life Member of the College Committee. The College is managed by the C.H.S. Association under the Presidentship of Shri Basti Narayana Shenoy. The College is indebted to its past President, the late U.Gopalkrishna Nayak, who was instrumental in the construction of the new buildings for the three high Schools, Junior College and the present First Grade College as well. The building was declared open by Mr. Holck Larsen of Larsen & Toubro Ltd. The college began its services by offering three- year degree courses in Arts, Science and commerce to the students without distinction of caste or creed.
The College aims not merely to provide University education but also equips the students to face the problems of life. The College lays great stress on the development of character and discipline among the young students so that they may turn out to be worthy citizens of our country. Today we are happy to say that Canara College is a name to reckon with in the District of Dakshina Kannada.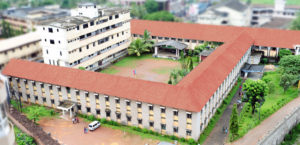 The rush for admissions in the college has induced the management to expand in different fields of studies and an additional section was introduced in Commerce. New combinations in Science, with Electronics and Computer Science, as also a Vocational Course on electronic equipment maintenance for B.Sc., (from 1994) Computer Application for B.Com ( from 1996 ) and BCA (2001) were started. The College has introduced BBM Course in the year 2007 and Post Graduation course, MCom in the academic year 2012-13